Merlion Park is one of the most iconic landmarks in Singapore, known for its impressive Merlion statue that spouts water from its mouth. This park is a must-visit destination for tourists visiting the city-state and is located near the Central Business District in the Marina Bay area.
The Merlion Park was first built in 1972 and has since become one of the most popular tourist destinations in Singapore. The park provides a stunning backdrop for visitors to take photographs and admire the stunning view of Marina Bay Sands, the Esplanade Theatres on the Bay, and the Singapore Flyer.
The highlight of Merlion Park is undoubtedly the impressive Merlion statue, which stands tall at 8.6 meters high and weighs an impressive 70 tons. The statue is a mythical creature that represents the origins of Singapore, with the head of a lion and the body of a fish. Visitors can witness the statue spouting water from its mouth, making for a fantastic photo opportunity.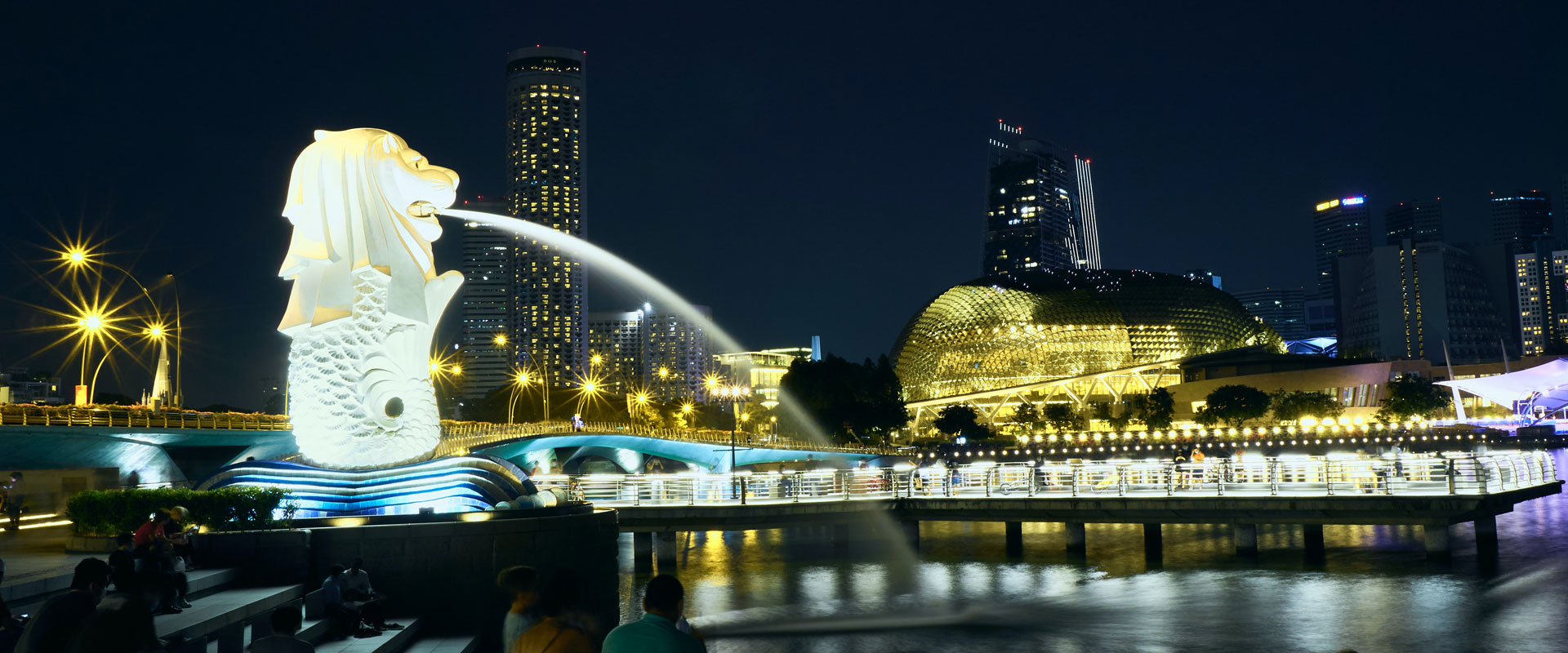 The park is open 24 hours a day, and there is no admission fee to visit. Visitors can take a leisurely stroll around the park or sit on the benches provided to enjoy the view. There are also many food and beverage outlets located nearby, where visitors can enjoy a meal or a refreshing drink.
For those interested in learning more about the history of Singapore, the Merlion Park also houses a small Merlion cub museum. The museum showcases the history of Singapore and the significance of the Merlion statue.
In summary, Merlion Park is a must-visit destination for tourists visiting Singapore. With its stunning views, impressive Merlion statue, and rich history, it is a perfect spot for taking photographs and soaking up the atmosphere of the city-state. So, be sure to add it to your itinerary when planning your trip to Singapore!