Welcome to Little India, one of Singapore's most vibrant and colorful neighborhoods! Located in the heart of the city, Little India is a bustling cultural hub that offers a unique blend of traditional Indian heritage and modern Singaporean charm. Whether you're looking to shop, eat, or immerse yourself in the local culture, Little India has something for everyone.
Shopping is a must-do activity in Little India. From textiles and jewelry to handicrafts and spices, the neighborhood is a shopper's paradise. The main shopping street, Serangoon Road, is lined with small shops and stalls selling everything from traditional Indian clothing to souvenirs. Don't miss a visit to the famous Mustafa Centre, a massive 24-hour shopping mall that offers an incredible selection of goods at unbeatable prices.
Food is another highlight of Little India. The neighborhood is known for its delicious and affordable Indian cuisine, with a wide range of options to suit all tastes and budgets. Head to the bustling Tekka Centre for a taste of local hawker fare, or visit one of the many Indian restaurants and eateries dotted around the area. Be sure to try some of the neighborhood's signature dishes, such as biryani, dosa, and roti prata.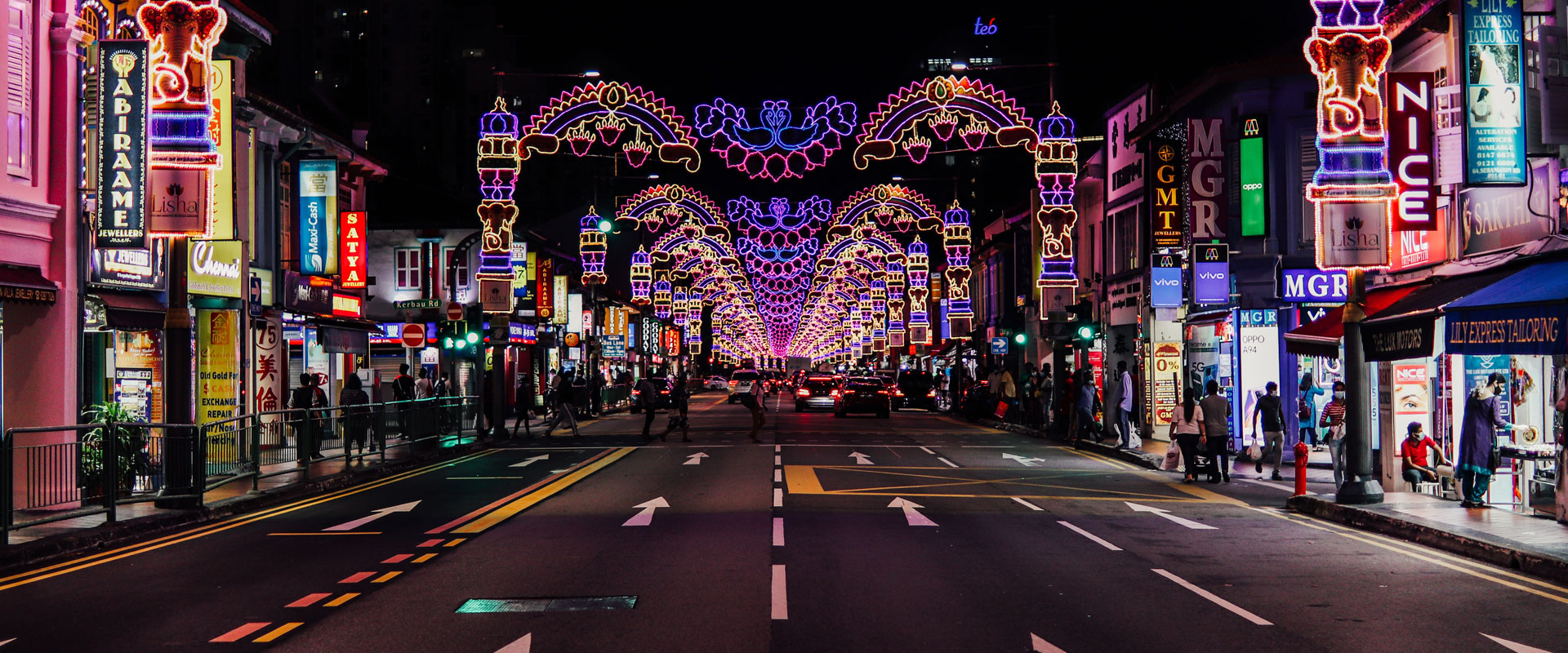 Little India is also home to several cultural and religious landmarks that are worth a visit. The Sri Veeramakaliamman Temple, one of the oldest Hindu temples in Singapore, is a must-see for its stunning architecture and colorful sculptures. The Little India Arcade, a restored 1920s shophouse, offers a glimpse into the area's history and culture, with traditional Indian handicrafts and textiles on display.
For a unique cultural experience, visit Little India during one of the neighborhood's many festivals and celebrations. The annual Deepavali Festival of Lights is a highlight, with colorful street decorations, traditional performances, and a lively night market. Other festivals include Thaipusam, a Hindu festival of thanksgiving and penance, and Pongal, a harvest festival celebrated by the Indian community.
In summary, Little India is a must-visit destination for anyone looking to experience the rich cultural heritage of Singapore's Indian community. From shopping and dining to cultural landmarks and festive celebrations, the neighborhood offers a unique and unforgettable experience that should not be missed. Book your stay in Little India today and start exploring all that this vibrant neighborhood has to offer!