Gardens by the Bay is one of Singapore's most iconic and stunning tourist attractions. Located in the heart of the city, this sprawling nature park offers visitors a breathtaking oasis of lush greenery and stunning floral displays. With its award-winning design and eco-friendly approach, Gardens by the Bay is a must-visit destination for any traveler looking to experience the beauty and diversity of Singapore.
One of the main draws of Gardens by the Bay is its stunning Supertree Grove, a collection of towering vertical gardens that range in height from 25 to 50 meters. These incredible structures are not only a sight to behold, but they also serve an important purpose in the park's ecosystem by providing shade, collecting rainwater, and hosting a variety of plants and flowers.
Visitors can also explore the two climate-controlled conservatories, the Flower Dome and the Cloud Forest, which showcase an incredible collection of plant species from around the world. The Flower Dome is home to exotic flowers and plants from Mediterranean and semi-arid regions, while the Cloud Forest features a stunning indoor waterfall and a collection of rare and endangered plants from tropical highlands.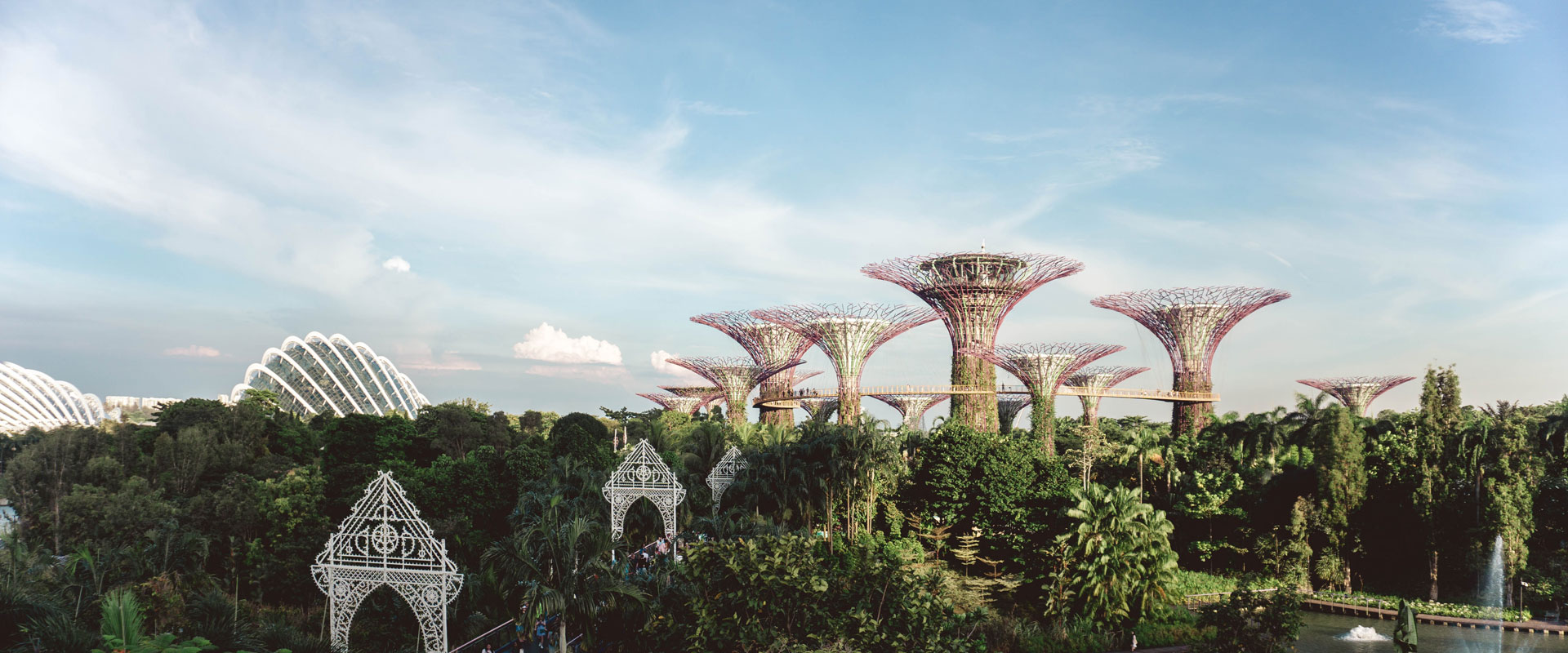 In addition to these attractions, Gardens by the Bay also offers a variety of outdoor gardens, including the Heritage Garden, the World of Plants, and the Dragonfly and Kingfisher Lakes. Visitors can also take a stroll along the elevated walkway that connects the Supertree Grove, offering a panoramic view of the park and the surrounding cityscape.
At night, Gardens by the Bay transforms into a stunning light and sound show, with the Supertrees coming alive with dazzling colors and synchronized music. This nightly spectacle is not to be missed, and provides a truly unforgettable experience for visitors of all ages.
Overall, Gardens by the Bay is a must-see destination for any traveler visiting Singapore. Its stunning architecture, diverse plant life, and commitment to sustainability make it a unique and memorable attraction that is sure to leave a lasting impression. Whether you're a nature lover or just looking for a beautiful escape from the city, Gardens by the Bay is the perfect destination for your next adventure.