Chinatown is one of the most vibrant and colorful neighborhoods in Singapore, known for its rich cultural heritage and bustling streets. As a tourist, you will find an abundance of things to see and do in this historic district, from exploring its charming streets lined with traditional shophouses to trying out delicious local cuisine.
One of the highlights of Chinatown is its iconic Buddha Tooth Relic Temple and Museum, which houses a sacred relic believed to be a tooth of the Buddha. The temple's stunning architecture and intricate decorations are a testament to the rich Buddhist culture of Singapore.
Another must-see attraction in Chinatown is the Thian Hock Keng Temple, one of the oldest and most important Hokkien temples in Singapore. This beautiful temple is dedicated to the worship of Mazu, the goddess of the sea, and features stunning stone carvings and intricate sculptures.
For those who love to shop, Chinatown is a paradise. Its streets are lined with an array of shops selling everything from traditional Chinese handicrafts and souvenirs to designer fashion and electronics. The Chinatown Street Market is also a popular destination for bargain hunters, offering a wide range of goods at affordable prices.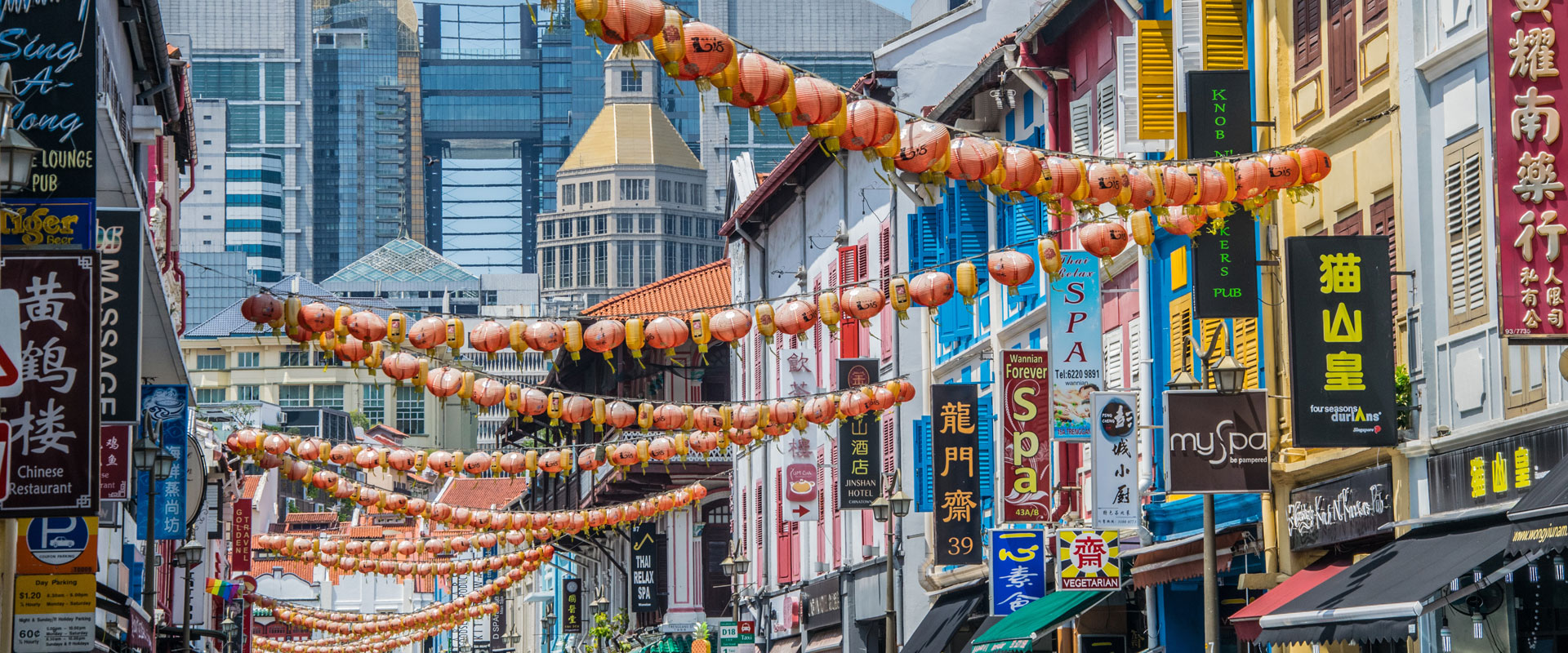 Foodies will also love exploring Chinatown's diverse culinary scene. The area is home to some of the best hawker centers and restaurants in Singapore, serving up a delicious array of Chinese, Malay, and Indian cuisine. Some of the must-try dishes include Hainanese chicken rice, laksa, and satay.
In addition to its attractions and cuisine, Chinatown also hosts a range of cultural events and festivals throughout the year, including the Chinese New Year, Mid-Autumn Festival, and the Lantern Festival. These events are a great way to experience the rich cultural heritage of Singapore and immerse yourself in the local traditions.
Overall, Chinatown is a must-visit destination for anyone looking to explore the vibrant culture and history of Singapore. From its stunning temples and colorful streets to its delicious cuisine and festive events, there's something for everyone in this bustling district.