Bugis Street is a must-visit destination for any tourist visiting Singapore. Located in the heart of the city, this bustling street is famous for its vibrant and colorful atmosphere, and it offers visitors an exciting glimpse into the city's rich culture and heritage.
Originally a small street market, Bugis Street has evolved into a major shopping destination, with over 800 stalls offering a wide range of products, from traditional souvenirs and handicrafts to trendy fashion items and electronics. Bargaining is encouraged, so visitors can expect to find great deals on a variety of items.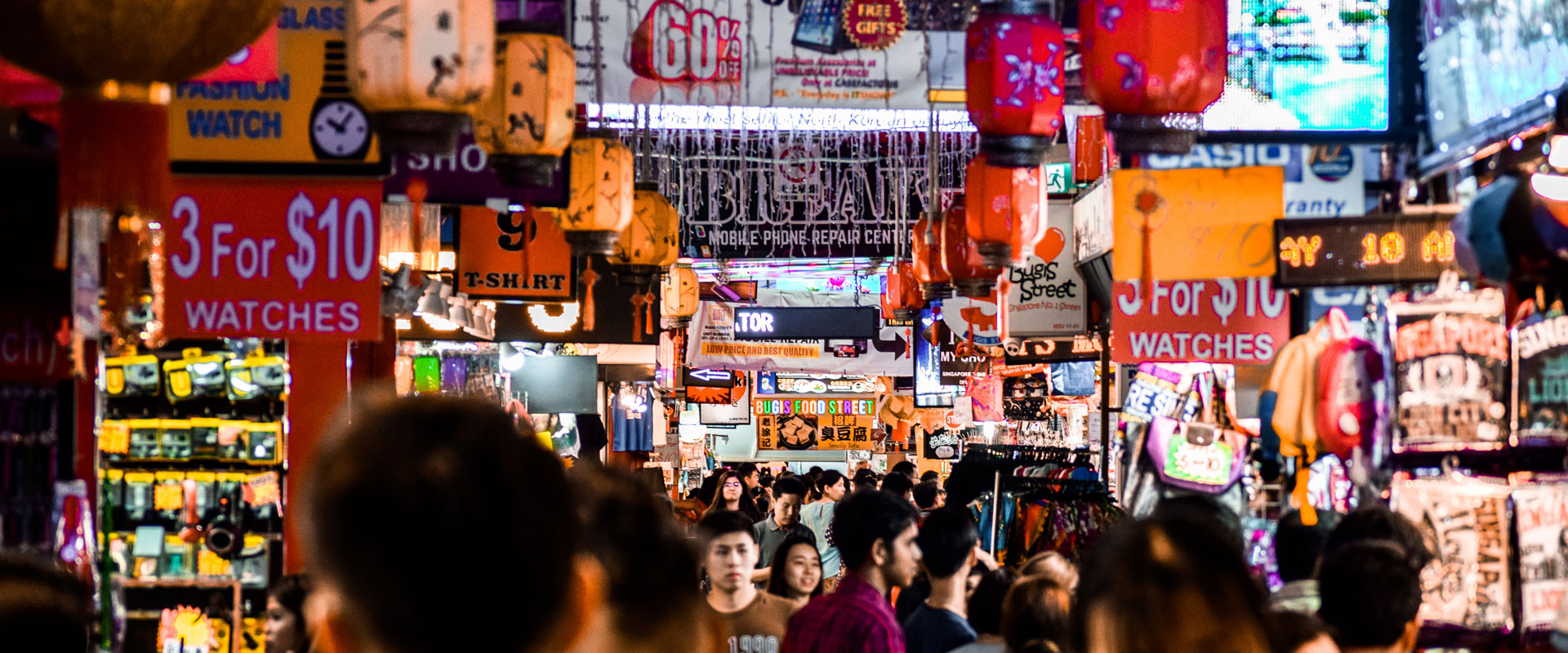 Apart from shopping, Bugis Street is also known for its delicious street food. The food stalls offer a wide range of local dishes, including the famous Hainanese chicken rice and laksa, a spicy noodle soup. Visitors can also try out various fruit juices and exotic fruits like durian.
One of the highlights of Bugis Street is the Bugis Junction, a large shopping complex that offers a wide range of products and services, including fashion boutiques, beauty salons, and a cinema. Visitors can also explore the nearby Arab Street, a vibrant cultural district with its own unique charm and character.
Bugis Street is easily accessible by public transportation, with the Bugis MRT station located nearby. The street is open daily from 11 am to 10 pm, and visitors can expect to spend several hours exploring the various stalls and soaking in the lively atmosphere.
In conclusion, Bugis Street is a must-visit destination for any tourist visiting Singapore. With its vibrant atmosphere, diverse shopping options, delicious food, and rich cultural heritage, it offers a unique and unforgettable experience that will leave visitors wanting to come back for more.